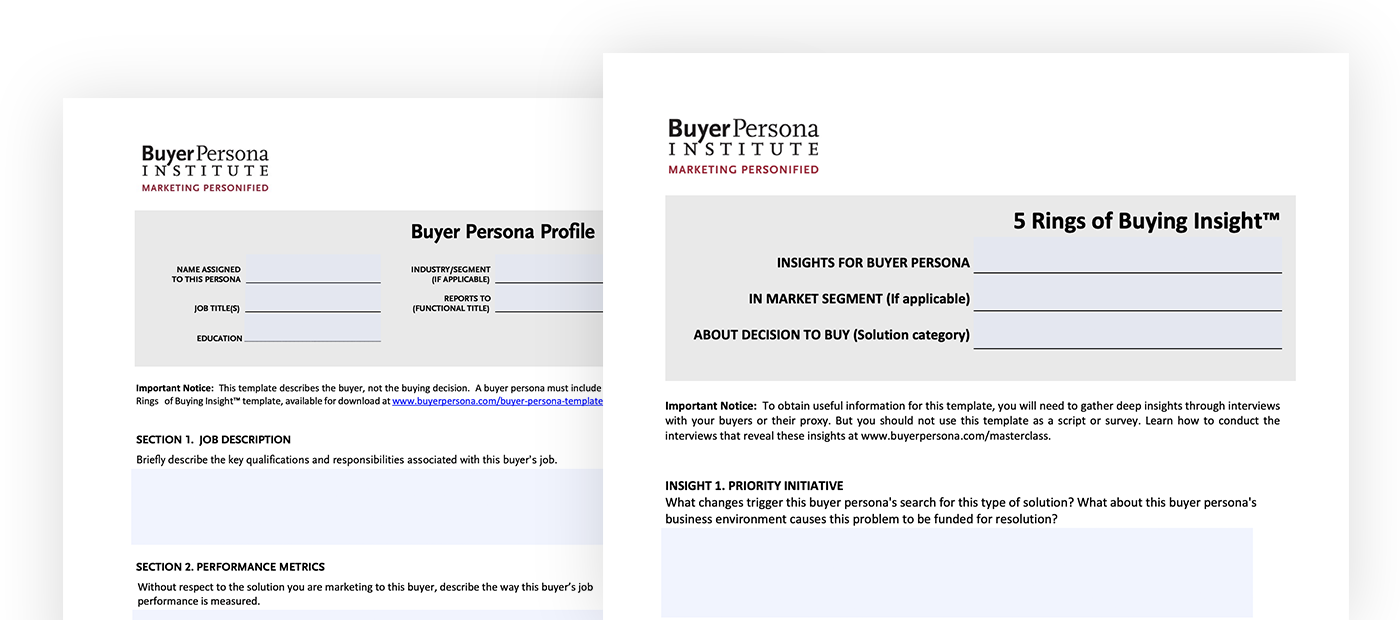 These templates will profile your buyers and every aspect of the buying decision you want to influence.
The 5 Rings of Buying Insight are the most actionable part of the buyer persona, telling you what your buyers are doing and want they want to know as they weigh their options to solve the problems that you address.
Armed with these insights, you will know how to build marketing and sales strategies that directly address your buyer's most critical priorities, concerns, and decision criteria at every stage in their journey.
Please complete the form on this page and we will immediately email the templates to you. Based on your answer, we will also follow up with recommendations for assuring that the content of these templates is reliable and useful.
Note: The email sender will be info@buyerpersona.com. Please whitelist this address to ensure receipt of the templates.